1. Lower courtyard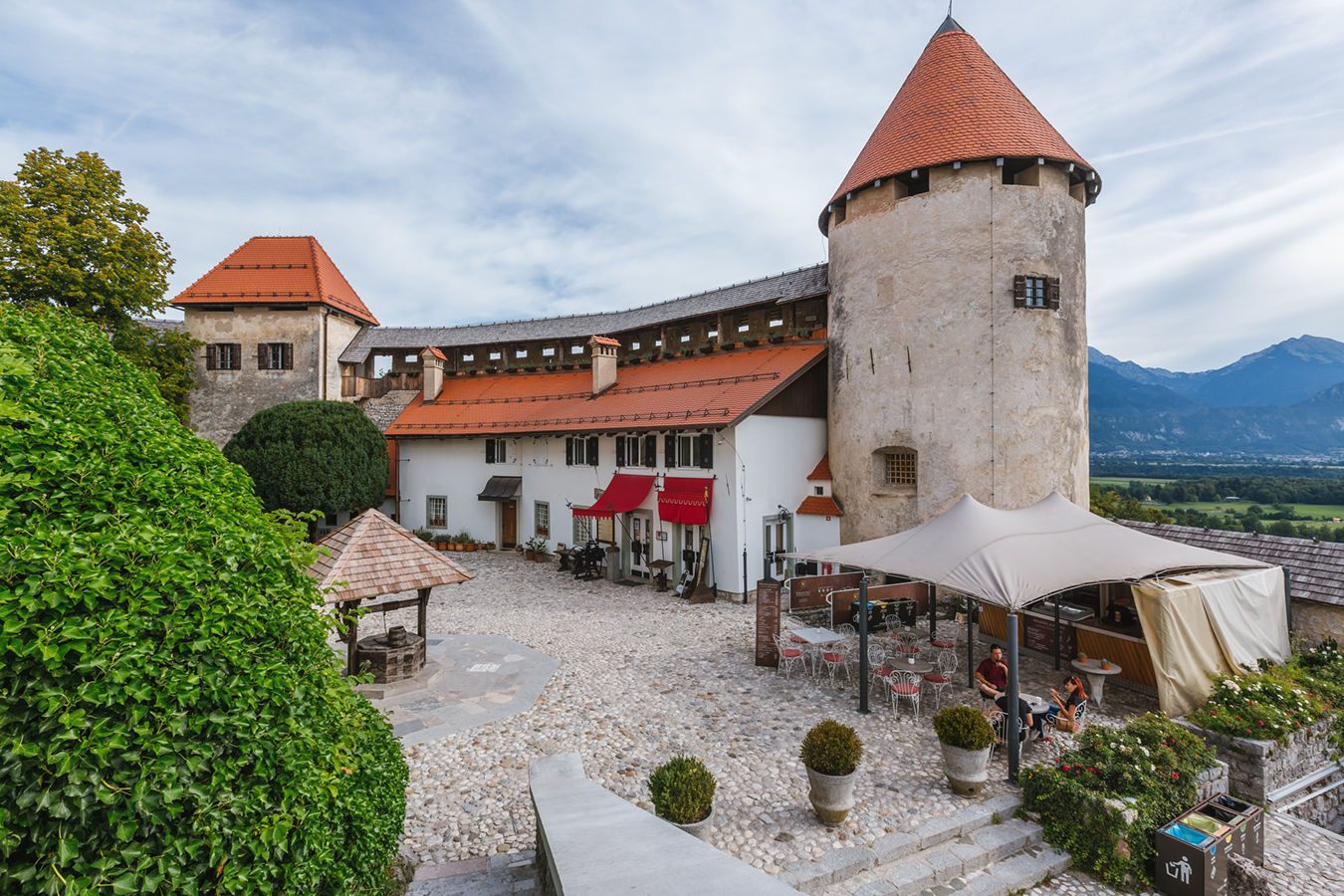 With a history of over one thousand years, Bled Castle is documented as being the oldest castle in Slovenia. Perched atop a cliff towering 130 metres above Lake Bled, the castle rewards visitors observing the countryside from its lower courtyard, where you are currently standing, with stunning views of Bled, its lake and the island. The views extend across the Straža and Babji zob hills, the Karavanke Mountains, and further towards Lesce and Radovljica and, on clear days, over most of the Gorenjska region.
The first written mention of Bled dates back to 1011. Seven years before that, on 10th April 1004, Henry II, King of Germany, signed a deed in Trento, Tyrol, ceding the ownership of the beautiful Bled estate and its surrounding areas in the Julian Alps to Bishop Albuin of Brixen in South Tyrol. At that time the Bled estate stretched from the confluence of the rivers Sava Bohinjka and Sava Dolinka in Radovljica to Lake Bled and Lake Bohinj and further to Mt Triglav.
Bled Castle, protected by steep cliffs on three sides and separated from the castle plain by a moat on the fourth, has been unconquerable to enemy attackers throughout its history. Today it is recognised as a Cultural Monument of National Importance and one of the most popular tourist destinations in Slovenia. Since 2007, the castle has been managed by Bled Culture Institute. Regular investments in maintenance and renovation have made Bled Castle one of the few castles in Slovenia whose state of preservation and attractive range of services consistently earn glowing reviews from visitors.
---