5. Middle courtyard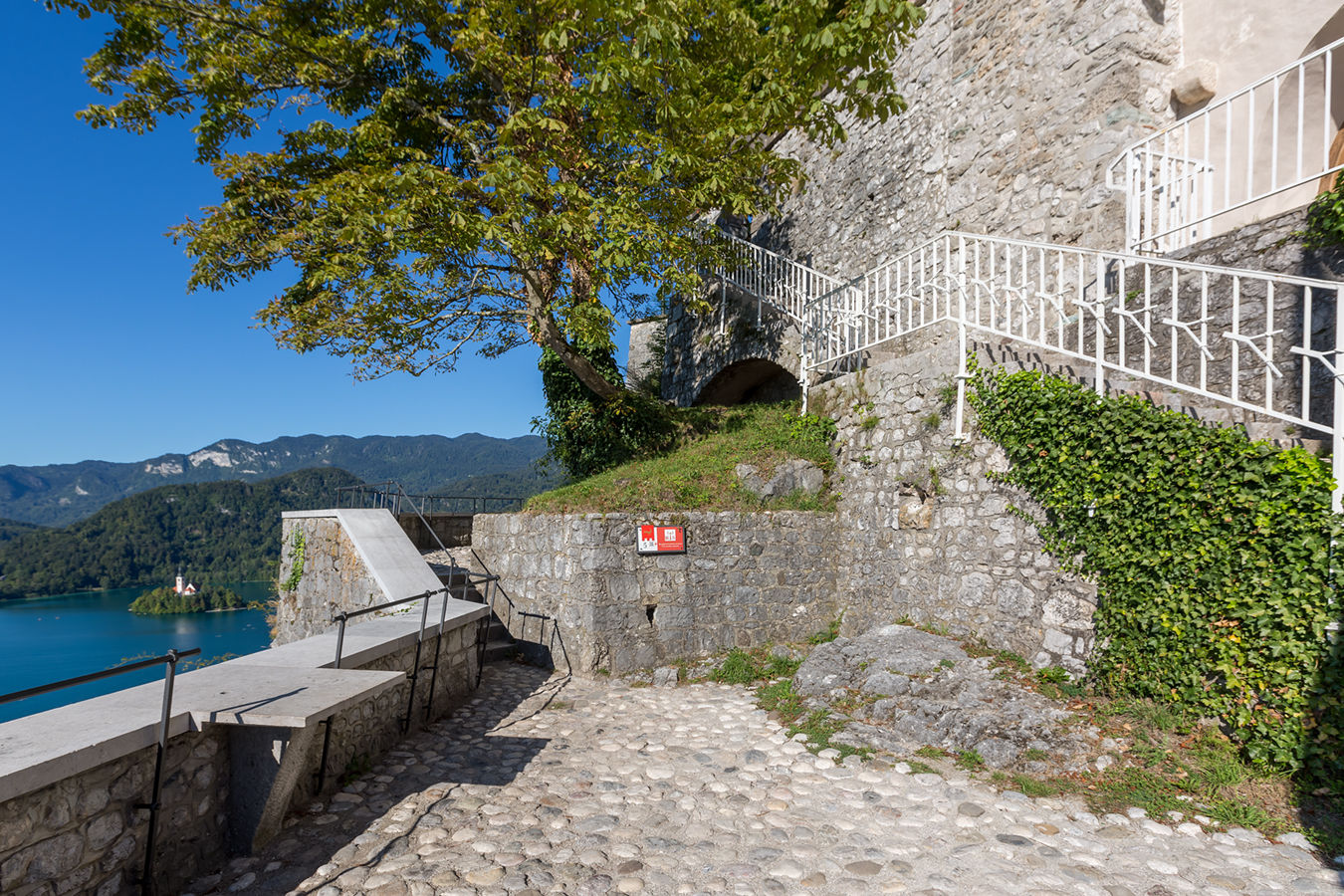 Bled and its idyllic lake, Slovenia's only natural island with a small church sitting on it, and the strikingly beautiful landscapes beyond are best viewed from the castle's middle courtyard. Although the earliest visitors were pilgrims, the enchanting nature of the area and the healing springs of thermal water found along the eastern lake shore soon began to attract other tourists. The beauty of Bled has also been glorified by many Slovenian writers and poets. The most famous among them, France Prešeren, called it 'an image of paradise'. Poets and writers continue to meet in Bled at the annual PEN International Writers' Meetings.
Today Bled is a popular venue that hosts a variety of sporting events, in particular rowing competitions. It has hosted four World Rowing Championships, in 1966, 1979, 1989 and 2011, and two World Rowing Cup Regattas, in 2011 and 2015. Bled Rowing Club has produced several world-class rowers and Olympic Games medallists, including Iztok Čop, Luka Špik, Sadik Mujkič, Jani Klemenčič, Denis Žvegelj, Bojan Prešeren and Milan Janša. Other important sporting events that have taken place in Bled include the 2002 Chess Olympiad, World Biathlon Championship and annual World Biathlon Cups on the Pokljuka plateau, 2003 European Youth Olympic Festival, and many more.
We like to say that Bled opens the door to Slovenia's only national park. Triglav National Park covers the area northwest of Lake Bled and is one of the earliest national parks to be established in Europe. In the Park, visitors and locals can experience and enjoy 880 square kilometres of pristine nature.
---