6. Upper courtyard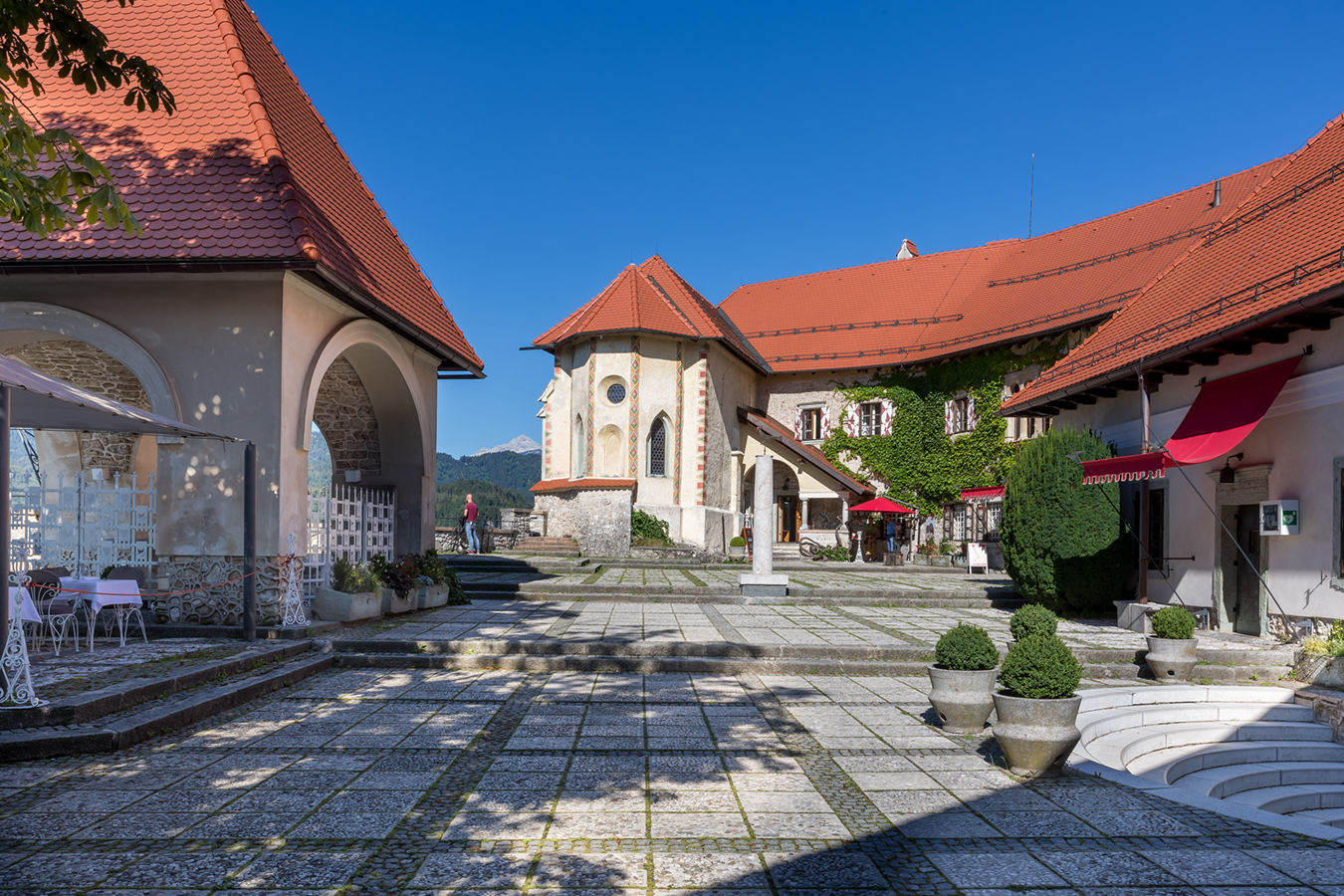 The upper courtyard offers spectacular views over the lake and island, historical villages and middle-class villas, including Vila Bled, the former residence of the Yugoslavian President Josip Broz Tito. To the south lies the Jelovica plateau with the Babji zob hill. To the north-west, the Pokljuka plateau slopes gently, passing into the Julian Alps with Triglav, Slovenia's highest mountain being prominent.
The origins of the name Triglav, meaning three-headed, remain unclear. Was it because of the three-peaked face the mountain shows when seen from the southeast, or perhaps as a tribute to the three-headed Slavic warrior god. Today Triglav features in the country's coat of arms as the symbol of the nation.
Bled Island has been a popular pilgrim destination since the Middle Ages. Sitting in the middle of the island is the Church of the Assumption, which was probably built in the 9th century. In the 15th century it was rebuilt in the Gothic style and the 17th century renovations gave the church its present Baroque appearance. Besides architectural remains, archaeological excavations on the island also revealed traces of a Slavic graveyard and what was, presumably, a Slavic temple. This temple, consecrated to the Slavic goddess Živa, was mentioned by France Prešeren in his poem The Baptism at the Savica.
Bled Castle with its chapel, the round table in the castle lapidarium, and the Knights' Hall, makes for one of the most romantic wedding venues in this part of Europe.
---