10. Museum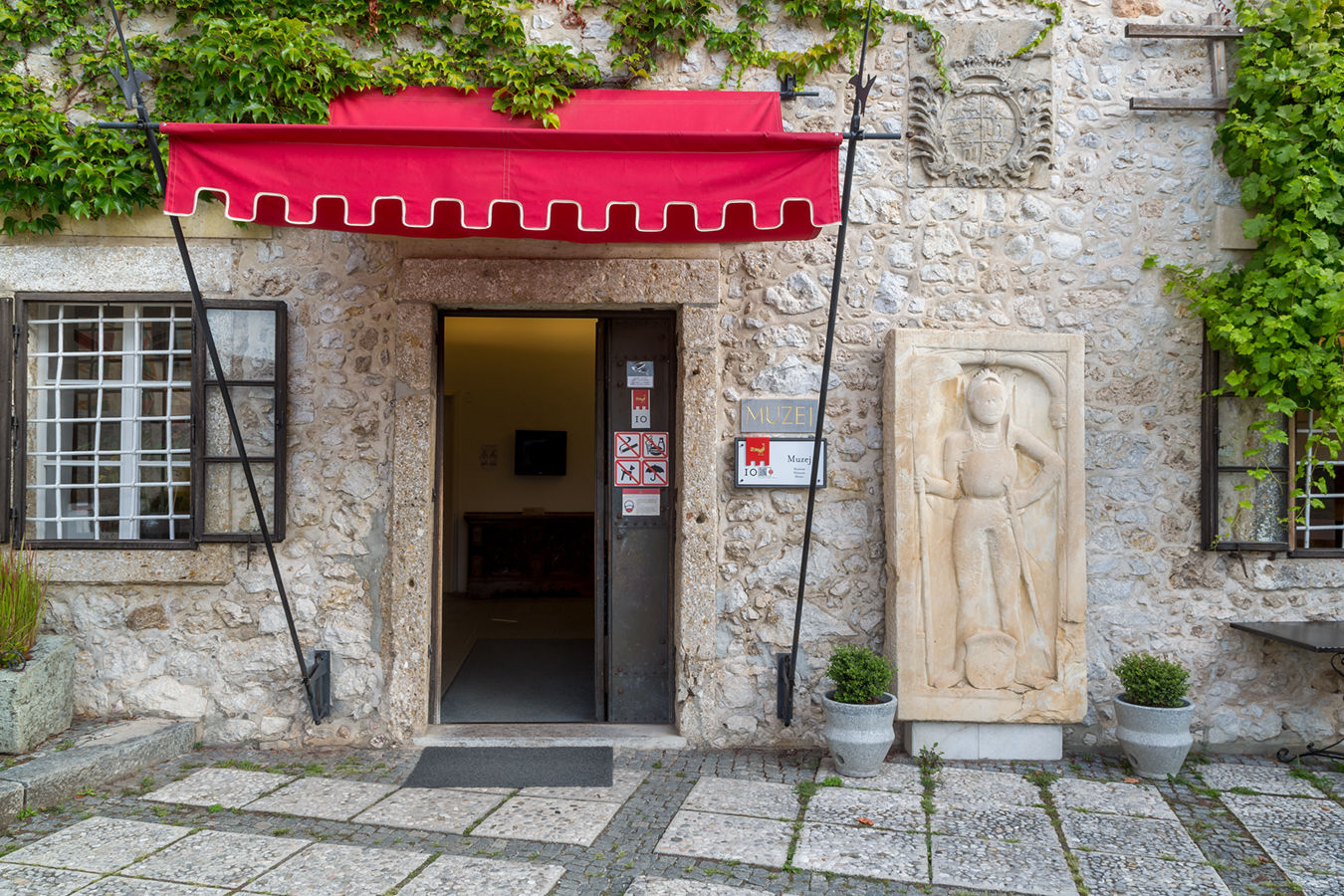 The Baroque section of the castle, just in front of you, houses a permanent exhibition curated by the National Museum of Slovenia that will take you through the eventful history of Bled and its inhabitants. The history of the Blejski kot area from its creation to the present day is presented through thematic units which bring together nature, everyday life, crafts, spiritual culture and all that defines life in this important part of Slovenia.
To the right of the museum entrance, you can see growing a descendant of the oldest grapevine on the planet, the Old Vine of Lent in Maribor, which has been certified by the Guinness Book of World Records. This scion of the 400-plus-year-old vine was planted here in 2011 on the occasion of the celebration of 1000 years of Bled Castle. The noble tradition of wine-growing used to be part of Bled's cultural landscape.
The castle museum proudly showcases one of the most beautiful 6th century finds, a peacock-shaped brooch found at Pristava below the castle. The peacock is known to adorn the Garden of Eden and is often referred to as the bird of paradise and a symbol of life and wealth. Today the bird of paradise, which has always featured strongly in the town's culture and everyday life, appears on façades of public buildings, lights up the streets in the form of shaped streetlamps, or resumes its original function as a beautiful piece of jewellery.
---