18. Museum - room 8: transformation of society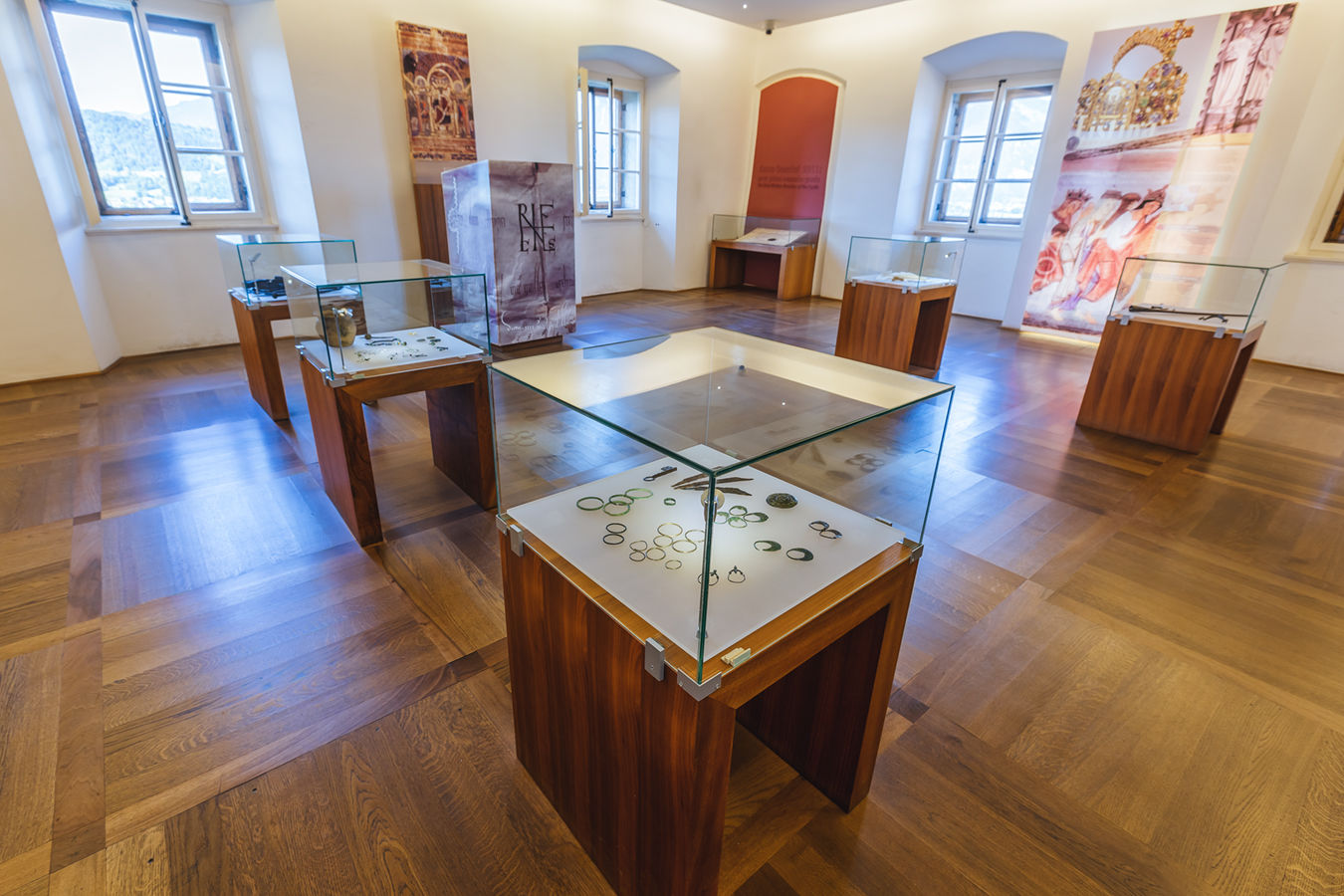 Bled was first mentioned as Veldes in a deed dated 10th April 1004, by which Henry II, King of Germany, ceded ownership of the Bled estate to Bishop Albuin of Brixen. The donation of the land and people "with all appurtenances" marked a decisive moment in the lengthy transition from the Slavic župa, a relatively small territorial unit, into the German feudal structure, which led to profound changes in the political, economic, cultural and spiritual environment. The charter can be seen and read on the podium, which also features an illuminated panel showing a christogram, King's monograph and seal, while the coronation of Henry II as Holy Roman Emperor is presented in the background.
On the right are exhibits relating to the Slavic župa: the reconstructed grave of a Slavic woman, set into the previously closed passage, Slavic jewellery and a collection of tools and weapons which date back to the early 9th century and are part of a hoard recovered from a site in Sebenje, which can be seen from the window next to which it is displayed.
The feudal social order is illustrated through a recreation of a Frankish soldier, a hoard of silver coins from Bled Island, and a pendant image from the Gospel Book of Otto III which includes a personification of Sclavinia (Slavic east) in addition to the other three territories over which Otto ruled: Germania (roughly Germany), Gallia (roughly France), and Roma (Rome). King Henry II's charter of 1011 contains the first written mention of Bled Castle.
---