13. Museum - room 3: the power of fire: From burning clay to forging metals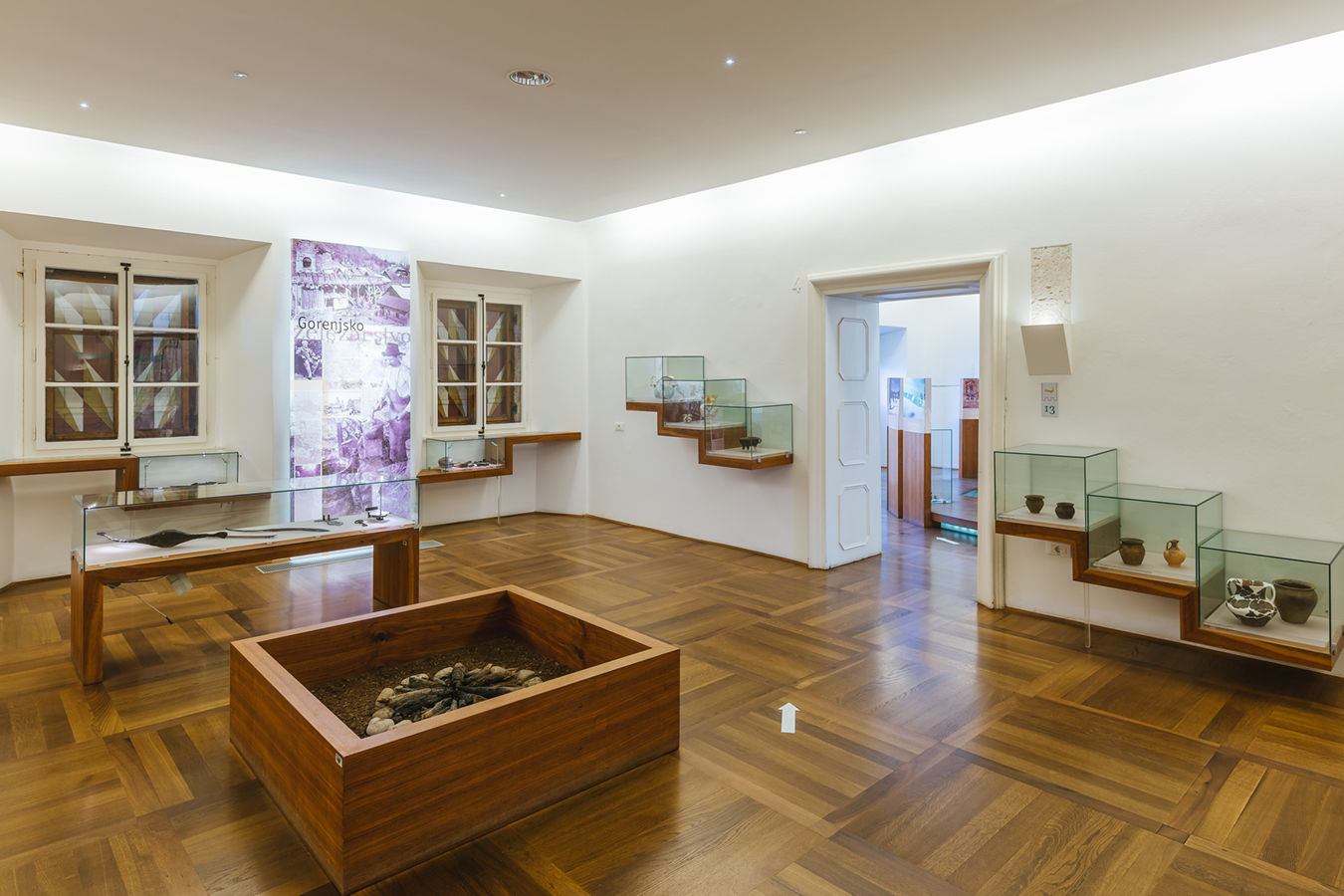 The reconstructed hearth in the centre of the room symbolises the power of fire as an element that, since ancient times, has changed people's lives and empowered them to change nature. The showcase and the panel show the traces of fire which gives clay a firm shape, makes development of pottery possible, melts ore and softens metal into a malleable state so that it can be hammered and shaped. The cases next to the tiled stove are filled with pots arranged by their time of origin, from the oldest on the bottom shelf to the newest on the top.
The exhibits in the display cases below the window illustrate the development of metal use during the Copper, Bronze and Iron Ages. The hoard found on the lake shore in the 13th century consists mainly of bronze spear heads, axes and sickles. The most valuable objects in this hoard were two gold ornaments, the first gold finds in Slovenia and one of the few in Europe. At the onset of the Iron Age, around 800 BC, the unconquerable castle hill became the centre of settlement in the Blejski kot valley.
This room also shows the development of iron ore mining and foundries, which were replaced by industrial iron production at the end of the 19th century. Obsolete technology and poor transport connections eventually put an end to the old blast furnaces and mining activities.
---