15. Museum - room 5: human and its home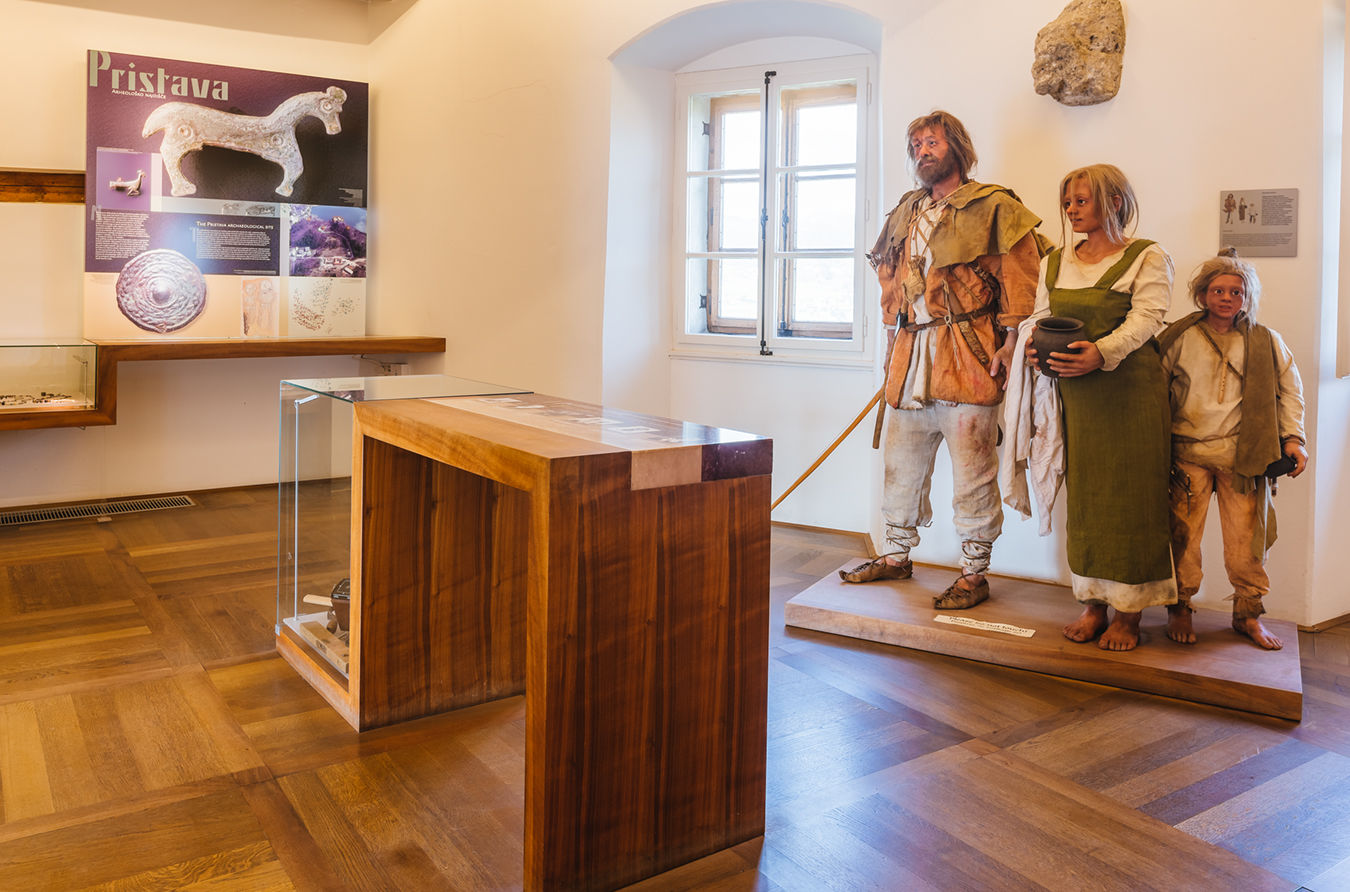 The earliest known prehistoric cave to offer shelter to Ice Age hunters was the Poglejska cerkev cave near Poljšica in Gorje. In the Iron Age, castle hill settlers lived in modest timber houses built on dry-stone foundations. Several remains of buildings from the Roman period have been found in the villages of Želeče and Zasip. In Late Antiquity a fortified settlement was built on the castle hill. In the 6th century Slavs settled at Pristava below the castle. By the late 11th century most of Bled's villages had already been documented. The best-preserved Alpine-style homestead dating back to the second half of the 18th century is the Pocar Homestead in Zgornja Radovna.
For eight centuries Bled Castle was the administrative, economic and cultural centre of the Bled estate owned by the Diocese of Brixen. It was the residence of the bishop's castellans and castle leaseholders with their families and staff. The Bishops of Brixen seldom visited the faraway castle. None of the original castle furnishings, except the furnace, have survived to see the present day, but the furniture on display (the table, chest and crib) has been carefully chosen to portray the art of living of the time.
Much of the castle's present appearance is due to the alterations made after two major earthquakes: in 1511, when the castle chapel was rebuilt in a Late Gothic style, and in 1690. In the 1950s, Bled Castle underwent another major renovation, which was led by the architect Tone Bitenc.
---